The lower elementary program is shared by students ages 6 to 9. At this level, the focus continues on concrete learning and promoting independence, discipline, and social skills. Most days in the classroom have a three-hour uninterrupted work period.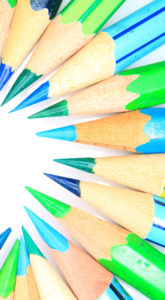 There is more focus on academics at this level, especially language, reading, math, and science. Students start to move from concrete to abstract (and back to concrete). They also build their reasoning and problem-solving skills through different tasks and projects. Many students find this both challenging and stimulating.
Lower elementary classes offer more direct instruction and sit-down learning than our Casa program. Especially at the higher level, teachers sometimes give longer lessons to groups of students. These are known as 'great lessons'.
The great lessons tend to be given near the start of the school term, and provide the basis of learning throughout the year. They are often on important moments in history such as the beginning of the world, the origin of life, or the story of numbers. They tend to be very engaging and interactive.
Lower elementary students often work in small groups on different projects. These projects can be in geography, biology, history, science, music, math, art, and other subjects. Interdisciplinary work is also done, alone or in groups.
On occasion project work is supplemented with field trips to the library, botanical gardens, local businesses, hospitals, and other places of interest. This allows students to feel connected with people and places, and inspires them to make contributions to the world.
The lower elementary program allots time for reading, creative writing exercises, and art projects. Some computer, white board, and tablets are introduced to enhance learning, although use is confined to research tasks.